Wondering if you should publish your book with IngramSpark, and what the competitive advantage in doing so will be?

IngramSpark is a company that almost every self-published author has heard of, but not everyone has direct experience with or knowledge on this publishing service.

After writing a book, which is a struggle in itself, a whole new set of difficulties can pop up for authors lacking the technical skills and industry knowledge for self-publishing.

Amongst that, there is often a lot of confusion surrounding why an author might choose to publish with IngramSpark as opposed to other competing self-publishing companies.

In this detailed article, we'll take a close look at this publishing and distribution company by reviewing the services, pros and cons, and publishing process.

We'll also walk you through the step-by-step process on how to upload and publish your book through IngramSpark.
Here's what we'll cover in this detailed IngramSpark review:
What is IngramSpark?
IngramSpark Publishing Services: A Brief Look
Why Publish with IngramSpark
Global Connect: A Model for Wide Distribution
Start Up Costs: Paying For IngramSpark Services
Setting Up Your Account
Comparison: KDP and IngramSpark
Step-by-Step Guide for Uploading Your Book to IngramSpark
IngramSpark Academy: Self-Publishing Essentials
IngramSpark Review: Is It Worth It?
Want to jumpstart your book writing process?
Join Chandler Bolt from self-publishingschool.com at his FREE Webinar Training as he reveals the exact tactics and strategies he used to write and publish 6 bestselling books in a row.
What is IngramSpark?
IngramSpark (IS) is a professional book publishing services company that provides publishers with simple and affordable access to Ingram's global distribution network—through Ingram Book Group— for print and e-book distribution. Established nearly 50 years ago, Ingram Book Group (IBG) is the largest book distributor in the world, serving 39,000+ book retailers worldwide, of both the brick-and-mortar and online variety.

So, in a sense, it is a very big deal for many authors and publishers to be locked into publishing with IngramSpark.

Ingram's primary function is to channel books from publishing houses to retailers, but the distributor also owns the world's most technologically advanced print on demand company, Lightning Source, which produces books at multiple facilities around the world.
IngramSpark has expanded its services to include:
Resources for editing your manuscript
Designing your book
Shipping books directly to your customers, and
Promoting your book to retailers and libraries
Since books uploaded through IngramSpark are entered into the same database as frontlist titles from established publishers, retailers can search for and order these books as they would any other distributed title. When such orders are placed, your book is printed-on-demand and shipped to the retailer to be sold in bookstores.

What is Print on Demand (POD)?
Print on demand is a printing technology and business process through which your book is only printed once it is actually purchased. POD books are printed and shipped as soon as someone clicks the "Buy Now" button and completes the purchase. Not a single copy is printed before that, which means there isn't a need for a storage solution to hold thousands of your books.

POD is an efficient, space-saving solutions for many authors, since there is not a risk involved in having to pay for books to be printed upfront, without any guarantee that they will be purchased.
IngramSpark has become one of the main go-to company for self-published authors in need of POD services to print and distribute paperbacks and hardcover books.

IngramSpark Publishing Services: A Brief Look at the Platform
Earlier last year, a well-known print on demand service called Createspace, that had been owned by Amazon and worked exclusively with self-published authors, or those looking to become an author, to create the majority of print books available, was taken over by KDP. This came as no surprise as Amazon had gradually been offering print services to authors 2 years before merging Createspace with KDP.

In the self-publishing industry there are several other print on demand services—Lulu, Bookbaby, and Blurb—set up to meet demands of self-published authors. But in the past year, since Createspace has disappeared, IngramSpark is stepping up as a leader in the print on demand and global outreach distribution.

But, how good is this company? What makes it different from KDP? Why would you publish with them and not Amazon? Or, do you use both sites together?

We will take a look at these questions and offer you a full review of IngramSpark's services, and the overall breakdown of the system they use to print and distribute books for authors.
Why Publish With IngramSpark?
If you want to get your books into the brick and mortar stores such as Barnes and Noble, you need to go through a publishing service like IngramSpark.
In fact, most bookstores will not carry your book unless you are published through IngramSpark.
Here are some reasons to publish with IngramSpark:
Get your book into libraries, bookstores, and other global distribution solutions.
Higher quality book printing options
Variety of book type and size choices
Wide eBook distribution
If you're leaning towards publishing solely with Amazon, there are a few disadvantages to be aware of.
Here are some disadvantages to solely publishing with Amazon:
Amazon is not concerned with your book getting into libraries or books shops. What is offered on Amazon, stays on Amazon (or that's how they seem to want it, anyway).
Amazon offers publishers a free ISBN, but the free ISBN lists the publisher as Amazon. When you publish through other platforms like IngramSpark, you must have your own ISBN registered in your name.
So, do you have to publish through IngramSpark? The answer is: No. For many self-publishers, we just want a copy of our book in hand, and Amazon does just that for a very cost-effective price.

However, if you'd like to build a book business and make being an author a career for yourself, you should expand your publishing outside of Amazon.
IngramSpark's Global Connect: A Model for Wide Distribution
IngramSpark has gained a reputation for leading the industry when it comes to its Global Connect Program.
How effective is this system, and is it better than Kindle Direct Publishing? Let's take a look!
What is the Global Connect Program?
The Global Connect Program enables you, as an author, to get your book into deeper publishing channels that are otherwise not as readily available through Amazon.
This program is one of the foundational benefits of IngramSpark.

If you visit the Global Connect Program page you can see the map. Just click on the continent/region and IngramSpark provides you with a breakdown of the pricing. You can see the charts that give you an estimation of page counts and average prices for specific genres in global markets.

For example, take a look at the chart for the European market:
Here is the US global market:
In addition, there is a built-in online royalties calculator. You plug in the details of your book and it calculates the cost based on trim size, paper color, binding and laminate type, and page count.

Using this tool, you can calculate how much you will be paid per title sold through distribution channels.
Start-Up Costs: Paying for IngramSpark Services
If you go through KDP for your publishing, as most authors know, it is free. Amazon makes their money from the royalties accrued through book sales.

But IngramSpark does charge a fee. It is $49.00 per title. But that is not all.

To make any revisions to your book after it has been published could cost you a whopping $25.00 each time, and, you'd have to go through the publishing set up again.

Trust me, you want to do this only once. Not only is it time consuming, but costly if you are always revising something.

Related: How Much Does It Cost to Publish a Book?

A Common Comparison: IngramSpark and Kindle Direct Publishing
A question we get a lot is, what are the differences between Kindle Direct Publishing (KDP) and IngramSpark?

Related: Kindle Direct Publishing (KDP) Guide

KDP has taken over the services that Createspace used to provide, and the results that authors experienced through Createspace are almost the same. Books are still shipped promptly and the quality has almost the same look. And because most authors are on Amazon anyway, it just makes sense to publish the paperback on there as well.

Kindle Direct Publishing vs. IngramSpark
So why use IngramSpark, and what are the primary differences between the two?
Let's dive into this.
| | | |
| --- | --- | --- |
| Feature | KDP | IngramSpark |
| Uploading Process | Easy | Difficult |
| Customer Email Support | Fast [Less than 24 hrs] | Good [usually within 24 hrs] |
| Publishing Cost | $0 | $49 |
| Revisions | Free, Unlimited | $25 each revision |
| Hardcover | No | Yes |
| Free ISBN | Yes | No |
| Publishing Cost B+W | $4.30 | $4.66 |
| Option for returns | No | Yes |
| Availability to Bookstores and Libraries | Limited | Yes |
Here are the biggest areas of difference between IngramSpark and Amazon:
The cost of color print books. Amazon is more expensive.
IngramSpark charges a fee for revisions. This could be expensive if you are an author that updates content frequently.
IngramSpark formatting is difficult. This turns a lot of self-publishers away.
Amazon does NOT offer hardcover book printing.
Amazon Support is top notch. Representatives are clear in their response to customer questions.
IngramSpark's website is frustrating with its outdated interface.
Setting Up Your Account
Before you start working with IngramSpark, you should visit their resources section here and set up your account if you haven't done so.

Here's what you will need to set up your book with IngramSpark:
Your own ISBN
Book cover and interior files
Email address
Payment method
A lot of patience. The learning curve can be challenging and time consuming.
IngramSpark and KDP Print: Can I publish my print book with both?
An option many publishers use is to hook up IngramSpark with KDP and publish on both platforms.

When you are setting up your book you can certainly combine the two POD services and get the best of both worlds.

Note: If you go this route and publish on both, be sure to opt out of the expanded distribution option with Kindle.
Step-by-Step Guide for Uploading Your Book to IngramSpark
Are you ready to take a look at how the upload proces works with IngramSpark? In this section, we'll go step-by-step to cover all the essential bases you'll be in charge of covering.
Go through the steps, allow for trial and error in some areas, and be patient. Here we go!
How It Works
One of the first things to realize about IngramSpark is that it is not as easy as KDP to upload and publish your book.

They have a 35-page IngramSpark file creation guide that I would recommend you download before you even think about setting anything up.

Trust me, as intimidating as it can be, you will need to download this and make sure you have adhered to everything in the guide as it relates to your type of book.
Prepare Yourself
Before we begin, it is important that you know a few things about working with the IngramSpark website: it is very different from that of Amazon.

By that we mean, it is not as easy to work with, for several reasons.

First of all, your progress may [or may not] save as you place your details into the boxes. The site will time out as well if you step away from the computer for awhile, so if you don't save what you have put into the pages, you could come back and have to start over again.

Here are two tips for uploading your book to IngramSpark:

Open up a page in GoogleDocs and copy the content that would take you time to rebuild if the platform times out on you. This way, when you lose it and have to start again, you can just copy and paste.
Refer to the IngramSpark file creation guide. You might have to contact your cover designer and formatter for specific changes to your manuscript. This depends on the type of book and specifications needed.
Have all materials and information ready and prepared as much as possible to avoid the platform timing out.
Understand that this information and the process IngramSpark is using could change at any time as they make updates to the site.
Now, let's quickly run through the uploading and publishing phase.

If you are ready, we have broken down the seven steps you must take to set up your book on IngramSpark.

But first things first, if you haven't done so, sign up for your free IngramSpark account or sign in.
Step 1: Add New Title + Sales Reports
In this section you are adding your title. All of your titles will appear in the "Recently Added Titles" section.
You can also view your ebook sales, POD sales, and current top selling titles.
Step 2: Edit Title + Book Details
Choose the format of your book to upload first.

IngramSpark allows you to upload the ebook and paperback at the same time and this is a big time saver.

But remember that if you have already published an ebook on Amazon within the last 30 days, you cannot publish to IngramSpark.
This next section is rather long but includes the critical information for your book.
Now, you can plug in these details for your book:
Add the title of your book
Add your subtitle here.
Select the language you are publishing in: Engish, Spanish, French, or Chinese?
Short Book Description: Here you can enter a very short description of the book, and with a space of only 350 characters. This is just a few sentences so make it concise.
Enter your Keywords. If you need assistance with this, we recommend using the Publisher Rocket software for accurate keyword choices. Remember: You want to maximize your book's discoverability by researching the best keywords users will be searching for.
Add a Series Title (if relevant). Is your book part of a series? If it is, list the series number here.
Add the Edition Description: This is necessary if you update and change the book for future editions. This is usually books published in various formats such as hardcover, ebook, or reprints.
Enter the Book Description: Here you can insert a more robust description of your book, up to 4000 characters. Be sure to include all relevant keywords associated with your book. This is what the search engine uses to make your book discoverable to readers.
Step 3: About the Author and Contributors
Now, you will add in your author name.

Then, you can add two more names for contributors to your book project. This could be editors, illustrators, cover designers, or proofreaders.

This can be a bonus for your contributors as it enters their data into the metadata and makes these people more searchable.

Step 4: Category, Subject and Review Snippets
This is an extensive section and will take time to set up. If you haven't done so, I would recommend gathering review snippets from your book if you have published an eBook on Amazon and it has reviews.

#1 – Imprint: What is an imprint?
"An imprint is a trade name used by a content provider to identify a line of books or a publishing branch. The imprint name is typically displayed as "publisher" on most retail sites. If you want the imprint to be different than your business name, click the link to request another imprint."


www.IngramSpark.com
For the imprint, you can put your author name. If you have your publishing company registered as the publisher, this would be required here.

#2 – Subjects
These are your categories. Similar to Amazon where they allow you to choose two categories within the KDP bookshelf, with IngramSpark you can choose three. In order to find the best categories, you can use the Publisher Rocket.

Choose book categories that you can compete in that are niche specific with low competition. These categories are getting harder to find these days with the number of books being published per day/month, so you might have to do some deep searching. For reference to BISAC you can jump over to the site and enter the code instead.

#3 – Regional Subjects
If you have a book about a specific geographical area, this is important.

#4 – Thema
A relatively new book classification, similar to BISAC, Thema is a multilingual subject category scheme designed to meet the needs of publishers, retailers and trade intermediaries in all sectors of the global book publishing business. It is managed by an international group of stakeholders, and is free to use.

#5 – Audience
This is straightforward. Is your book intended for adults, teens, or children? Choose from the appropriate category in the drop down menu.

#6 – Table of Contents
If your book has a TOC, you can copy it and paste it into the box here. You have enough space for 4000 characters.

#7 – Review Quotes
Use this space for reviews already posted for your book. This is a great way to gain traction for your book. You can post up to 4000 characters.

#8 – Illustrations/Pictures
Select "Yes" or "No" and move onto the next section.
Step 5: Print Format & Edit Title
One of the most important steps of your book, and most detailed for IngramSpark to calculate the cost of printing and shipping, is putting in the details for trim size and all related formatting details.

#1 – Trim Size: Click on the drop down table and you can choose the size of your book. Most industry standard sizes are generally: 5×8, 5.5×8.5, and 6×9 for tradeback books. IngramSpark proivides users with a Trim Size Matrix table to help with selecting your book size.
Note: The PDF you upload for your paperback/hardcover must match the book size you select. If not it will be rejected after submission.

#2 – Paper Color: Choose Black and White or Cream.
#3 – Binding Type: Based on the format of the book you want to publish. You must have a separate ISBN for both Paperback and hardcover.
#4 – Laminate Type [cloth, gloss or matte]: For trade paperback books, perfect bound is the most often used as it gives you a clean glued edge for the binding. From here choose matte or gloss. Personally, I prefer Matte finishes because it looks cleaner and doesn't scratch as easy.
#5 – Page Count: Put in the number of pages for your book. This will determine the overall spine width.
Click "Continue" to jump over to the next step.

Step 6: ISBN
The first thing to do is to insert your ISBN number, assuming you have already purchased one. If you have not purchased one, you'll want to follow the steps to get an ISBN depending on where you live.

Related: How to Get an ISBN Number of Self-Published Books

If you don't have one yet and you are located in the United States, link over to Bowker.com and purchase a single ISBN or, if you are planning to publish multiple books, a block of 10 or 100.

You can check the table here:
Transferring an ISBN
You cannot transfer your ISBN from Amazon to Ingramspark. You have to buy your own ISBN from Bowker. Or, if you are an international author, you would need to purchase this from your local agency.
Likewise you cannot transfer any other ISBNs from other retailers. Your book can be issued one ISBN at a time. If you got an ISBN for free from another retailer, you'll have to give it up and get a new one.
Step 7: Setting the Book Price
Begin by entering the pricing for your book. You will have to experiment with this somewhat to get an idea for what IngramSpark gives you for a royalty per book.

They will provide you with the minimum list price for your book, based on production and fulfillment costs, plus the discount retailers get for their profit margin.
You will notice IngramSpark gives you the 55% discount option, and this is the best choice to make.

It allows book retailers to buy the book at a discounted price and sell for full retail. By not setting the discount it may sway retailers from not buying the book.
Next, you can link your pricing up to the Global Connect Program and make it available worldwide.
Lastly, plug in your publication date. This date will be printed on the book's details page on retail sites.

Caution: Selecting "Yes" for Book Returns
There is a risk worth mentioning here. If you select the option to have books returned to you, keep in mind if the books don't sell, book retailers can return these to IngramSpark, and you pay the costs. Imagine if a retailer orders 2000 copies, sells 300, and returns the rest?

On the other hand, bookstores likely will not buy and stock your book without this option to return. So, you are either stuck without book sales, or stuck with books that don't sell after they have been returned.

Think about this option, and if you want to have them returned to you…or destroyed
Step 8: eBook Format
With the paperback mostly wrapped up, you can focus on the eBook.

Remember: If you published your eBook on Amazon within the last 12 months, you cannot publish on IngramSpark at this time.

#1 – ISBN: Your eBook needs an ISBN. If you purchased that, enter the number in. If not, you can grab it here at Bowker.com

#2 – Pricing: Follow the same guidelines as per the paperback. Check out other eBooks in your niche and price accordingly based on competitors.

#3 – Publication Date: Fill in your date of publication date here.
#4 – On sale date: This is your book launch for a is a specified release date.

#5 – Page count: Enter the page count here.
Once you've entered these details, you can move on to the last step.

Related: How to Publish an eBook
Step 9: Uploading Your Files
Now you will upload the interior files [PDF] and your cover file [PDF]. Similar to KDP, IngramSpark will scan through and make sure everything is legit.

If there are any errors with formatting, IngramSpark will let you know and you'll have the chance to fix everything before publishing.

You can then order a proof copy of your printed edition, which we recommend doing.
And that is the process for publishing your book on IngramSpark. Congratulations!
IngramSpark Academy: Self-Publishing Essentials
This is one of our favorite features of the IngramSpark website: Ingram Academy. Here you can find a host of free courses to educate yourself in self-publishing.

You can enroll in these courses for free and learn a lot about self publishing your book.

The courses offered range from building an author platform to increasing metadata for books.

Although these courses are not a substitute for the more advanced self publishing courses available, it is a good place to start.
Final Review: Is IngramSpark Worth It?
There are pros and cons to using IngramSpark services. I mentioned most of them in this post, but let's consolidate everything here.

Here are the pros of using IngramSpark to publish your book:
IngramSpark uses the best technology for printing. Quality of the print books are top notch
IngramSpark offers higher discounts for large bulk purchases
IngramSpark has the largest distribution network.
Fast response to email. I messaged IngramSpark over ten times during the writing of this post to test customer support. All responses were answered within 24 hours [Monday to Friday]. If you email on Friday night, expect a response by Monday afternoon.
Stellar title setup and advanced dashboard logistics.
Here are the cons of using IngramSpark to publish your book:
Expensive printing costs. Especially true if printing hardcover books.
Set up fee [$49] and recurring fees for revisions [$25].
Extensive learning curve. Yes, there is a lot to know in order to publish successfully with IS. Remember that 35 page report you downloaded?
Website interface. While the dashboard is robust, it can be confusing to navigate. Remember to save your book details in case they get wiped out if the page refreshes.
Formatting requirements are heavy. This can be time consuming getting everything up to IngramSparks standards.
If you are an independent publisher looking to get your book into the retail stores, you have a book with plenty of color photos or are a children's author, and quality is an issue, than yes, Ingramspark is a great choice.

Also, if your goal is to focus on wider retail distribution and libraries, IngramSpark will help you to achieve this goal. You will be able to expand on your profit and do it with minimum distribution costs.

If none of the above, you are just as well to go with Amazon's printing services, save some money and be able to publish relatively pain free without the hassle of the many formatting regulations IngramSpark requires.

Creating and setting up your book through IngramSpark can be a cumbersome process.
Want to jumpstart your book writing process?
Join Chandler Bolt from self-publishingschool.com at his FREE Webinar Training as he reveals the exact tactics and strategies he used to write and publish 6 bestselling books in a row.
There is a learning curve here that many authors don't have the patience for. If you are used to working with Createspace [and now KDP] for your print options, it is understandable why IngramSpark is not in favor for many writers.

But if you get past the process and you get your book to print, you'll find that this can be a good way to get your book into hardcover format. And, pushing your book into the bookstore channels as well as libraries is good for your book business.

On a scale of 1-10, we rate IngramSpark an 8 for book quality, distribution and global reach authority, not to mention better discounts for high volume of books. For a certain type of author, yes, IngramSpark is worth it.

At the very least, give IngramSpark a chance and set up your title in print form.

It never hurts to try something new and, many authors have had great success with the platform after the learning curve.
Will you publish with IngramSpark review? Let us know why or why not in the comments!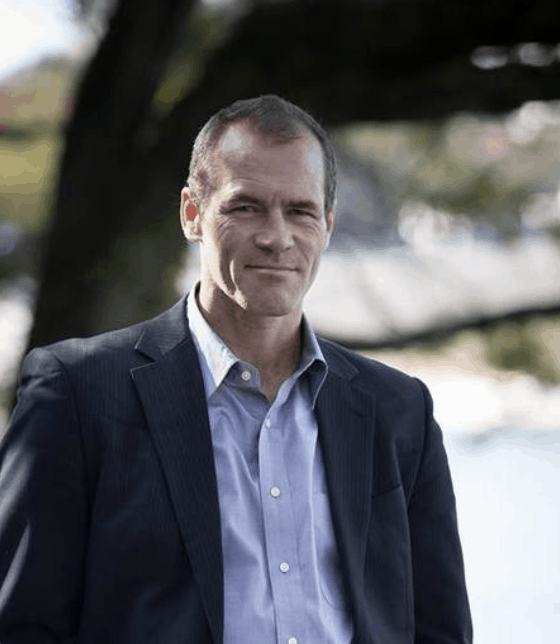 Scott Allan is a bestselling author who has a passion for teaching, building life skills, and inspiring others to take charge of their lives. Scott's mission is to give people the strategies needed to design the life they want through choice.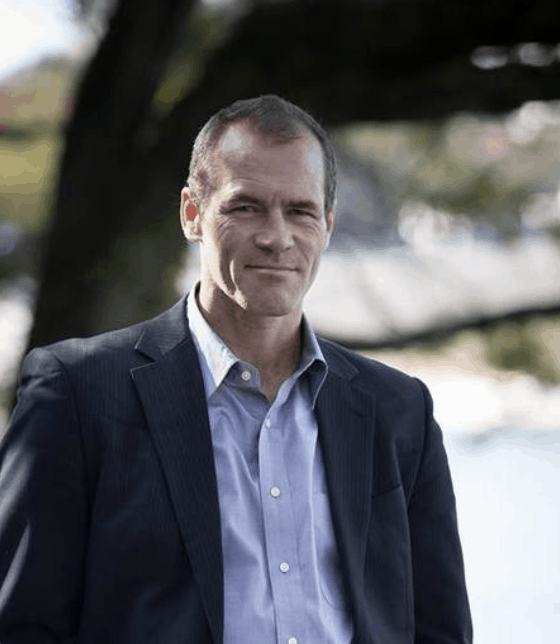 Latest posts by Scott Allan (see all)